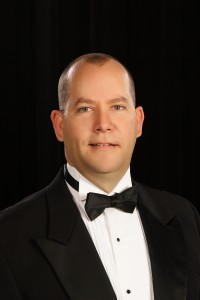 Todd Dixon is in his twenty second year of teaching and eleventh year as Director of Bands and Fine Arts Department Chair at Wylie High School in Wylie, Texas.  Mr. Dixon has taught in Keller ISD and Mansfield ISD prior to his appointment at Wylie High School. Concert bands under the direction of Mr. Dixon have earned consistent first division ratings in the Texas UIL Concert & Sightreading Contest since 1996 and have been awarded Best in Class and Outstanding Instrumental Ensemble at all festivals they have attended, as well as advancing multiple times to the Area and State finals level of the Texas Music Educators Association State Honor Band selection.  The Wylie High School Wind Symphony has performed multiple concerts at the Morton H. Meyerson Symphony Center in Dallas, the Eisemann Center in Richardson, Clowes Hall at Butler University, and three different performances at New York's Carnegie Hall.  Marching bands under the direction of Mr. Dixon have earned consistent first division ratings at the Texas UIL Marching Contest since 1996, advanced to the UIL State Marching Championship, and have been consistent Grand Champion or a top 3 finalist at numerous marching invitationals.
Mr. Dixon received his Bachelors degree in Music Education from the University of Texas at Arlington, and a Masters degree in Educational Leadership from Texas A&M Commerce.  Mr. Dixon is currently a student of Mr. Eddie Green, Director Emeritus of the University of Houston Wind Ensemble.  He is an active consultant and clinician in the Dallas / Fort Worth area.  Mr. Dixon is a member of the Texas Bandmasters Association, Texas Music Educators Association, Texas Music Adjudicators Association, Phi Beta Mu, and serves as the TMEA Region 25 President, as well as TMEA Area C Chairman.  In addition to teaching in Wylie, he is a community member as well where he lives with his wife Aurora of 21 years and their children Mikel (percussionist) and Maria (bassoonist).
---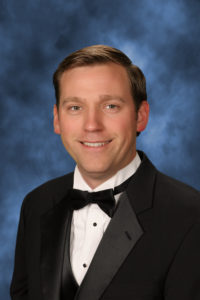 Mark Schroeder is the Assistant Band Director at Wylie High School. Mr. Schroeder's responsibilities include directing the Wind Ensemble, c0-directing Symphonic Bands, assisting Wind Symphony, assisting the TWB Marching Band, assisting Symphonic Winds, assisting Jazz Band, and assisting at McMillan JH/Davis IS & Cooper JH/Draper IS.
Mr. Schroeder attended Texas A&M University-Commerce where he performed as principal horn and pianist in the Wind Ensemble and Symphonic Band. After completing his student teaching at Duncanville High School and graduating from Texas A&M University-Commerce, Mr. Schroeder helped open Kennemer Middle School in Duncanville ISD. Mr. Schroeder was an assistant middle school director at Kennemer for 3 years and the head director at Kennemer for 6 years from 2005-2014.
Mr. Schroeder holds a Bachelor of Science in Music Education from Texas A&M University-Commerce and a Master's of Music from Southern Methodist University. His professional affiliations include Texas Music Educators Association, Texas Music Adjudicators Association, and Texas Bandmasters Association.
Mr. Schroeder lives in Rockwall with his wife, Sarah.
---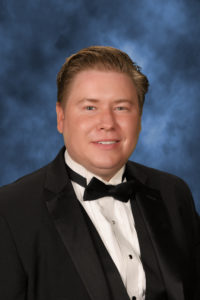 Steve Lisko joined the staff of That Wylie Band in 2015. Mr. Lisko currently teaches the Symphonic Winds Band and assists with all other band classes. Mr. Lisko previously taught at McKinney Boyd High School and J.J. Pearce High School as an assistant band director.
His bands at Pearce won numerous acknowledgments in past years, including superior ratings at UIL Contest and a "Gold Medal" award at the New York Wind Band Festival. His bands at McKinney Boyd were consistently awarded superior ratings at UIL Concert and Sight Reading contest as well as Best in Class awards at numerous other performance festivals. He attended the University of Houston Moores School of Music, where he graduated magna cum laude. While at the Moores School of Music, Mr. Lisko studied saxophone with Dr. Karen Wylie and performed in the Wind Ensemble directed by former Pearce High School band director Tom Bennett. He was also in the Spirit of Houston Cougar Marching Band under the direction of David Bertman.
Mr. Lisko is married to Mrs. Tiffany Lisko, who teaches band at Dowell Middle School. His professional affiliations include the Texas Music Educators Association, Texas Bandmasters Association, and Kappa Kappa Psi national honorary fraternity for college band members.
---
Jeremy Noyes is the newest addition to the Wylie High School Band staff. His primary responsibility will be coordinating and teaching percussionists at Wylie High School, Cooper JH, Draper Intermediate, McMillan JH, and Davis Intermediate.
Check back soon for his full bio. 
---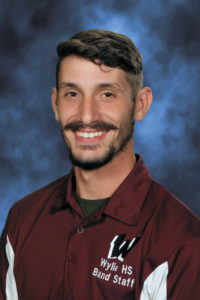 Walter Jackson is joining That Wylie Band for his third year with the program. He worked alongside Amnee Elkhalid, then director, as a technician for the Wylie High School color guard and winter guard since 2014, and has worked with various award-winning programs in districts around the Dallas-Fort Worth and Denton areas, including Midlothian, Keller Central, L.D. Bell, Denton Guyer, and has worked as a color guard technician at Mansfield High School since the fall of 2014.
Mr. Jackson has been performing with World Class organizations since the summer of 2012, in which he joined the Madison Scouts Drum and Bugle Corps and continued with them through the summer of 2014 before performing with the Santa Clara Vanguard Drum and Bugle corps the following summer. He also performed with Redemption Guard of Houston in the spring of 2013, earning a 7th place finish at Winter Guard International World Championship A Class Finals above more than 80 other competing units, and has performed with Black Gold – an Independent World Class organization – since 2014, once again performing in World Finals in 2015. Walter is currently serving as Head Captain of the Black Gold program for the 2015-2016 season, and will once again perform with the Santa Clara Vanguard this upcoming summer.
Mr. Jackson currently lives in Rockwall, Tx and is studying for an Undergraduate in Kinesiology at Tarrant County College and seeks to continue into Physical Therapy and Athletic Training afterwards.