Supplemental music lessons are offered as enrichment to classroom instruction and are designed to utilize the broad scope of characteristic literature available for every instrument or voice. Rather than stress the singular goal of competition preparation, the emphasis instead is on nurturing the independent thinking and individual performance skills critical to the development of the maturing musician. The focus is on acquiring refined levels of sight-reading and technical proficiency in tandem with the attainment of an advanced sense of musical instinct and interpretation.
Each instructor undergoes an audition, interview, and background check by Wylie ISD. The set rate for lessons is $18 per half hour.
Flute
Kirsten J. Guerra | 432-770-3730 |kirstenjguerra@gmail.com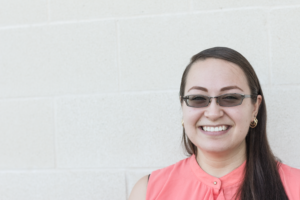 Kirsten Guerra is a multi-talented musician from West Texas with expansive knowledge in music. During her college career, she has performed with the West Texas A&M Symphonic band and the Texas Tech Wind ensemble in which both ensembles were featured at the Texas Music Educators Association. She has also performed with community ensembles such as the Lubbock Symphony Orchestra. In addition to performing in traditional concert settings, Kirsten has also made appearances in a variety of other venues such as pubs and theaters. She enjoys a variety of musical styles that range from metal to classical.
Flute
Bethany Padgett | 309-750-5423 |bethany.padgett@gmail.com
Oboe

 
Kelly Diaz | kellydawndiaz@gmail.com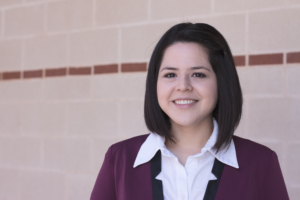 Kelly currently teaches private lessons in the Plano, Wylie, and Duncanville school districts.  She teaches master classes in many areas around the Dallas-Fort Worth region as well.  Kelly serves as a guest artist and substitute musician on oboe and English horn with professional ensembles in the area.  She has played with the Louisville Symphony Orchestra, the San Antonio Symphony, and the Dallas Wind Symphony, among others.
Kelly holds a Master of Music degree in Oboe Performance from the Cincinnati College-Conservatory of Music, where she earned a University Graduate Scholarship.  She received a Bachelor of Music degree in Oboe Performance from Southern Methodist University, where she was a University Scholar and Artistic Scholarship recipient. 
Bassoon

 
Click Here to Order Bassoon Reeds
Leslie Massenburg | 469-387-7358 | lesliebassoon@gmail.com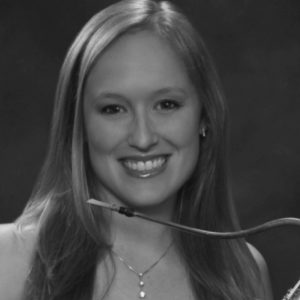 Leslie Massenburg began her musical studies with piano at the age of 5. She started playing the bassoon in 1995 and continued to Baylor University for her undergraduate degree in bassoon performance and piano pedagogy. She furthered her bassoon studies with a masters degree from Southern Methodist University and three years at the Aspen Summer Music Festival where she studied with Wilfred Roberts, principal with the Dallas Symphony Orchestra and Per Hannevold, principal of the Bergen Philharmonic in Norway, respectively.
Clarinet
Lori Bryson | 214-478-9783 | brysonclarinets@verizon.net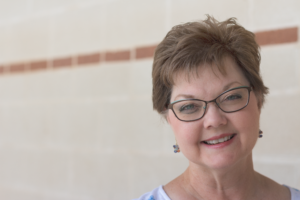 I retired from classroom teaching in May 2010 after 30 years in the public schools, and have returned to my real passion – teaching students to play clarinet, one student at a time.
Education
Bachelor of Fine Arts Degree, Magna cum Laude
Stephen F. Austin State University, 1980
Graduate studies in music and education Texas A & M University, Kingsville
Clarinet
Yi-Wen Chen | 857-277-3857 | yiwenchenisme@gmail.com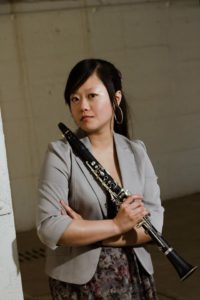 Clarinetist Yi-Wen Chen, a native of Taichung, Taiwan, is a multi-faceted performing artist who has given performances at major performance venues in Japan, Hong Kong, Singapore, Taiwan, Italy, and the United States. From an early age, her creative passion has been fueled by an eclectic love of music, ranging from classical and contemporary to pop and rock. This fascination with various musical styles has continued to manifest itself in her broad choice of repertoire and participation in diverse performing ensembles.
Ms. Chen received her bachelor's degree in clarinet performance in 2006 at Taipei National University of the Arts (TNUA), where she studied with Wei-Leng William Chen. After graduating from TNUA, Ms. Chen came to the United States and received her Master of Music degree at New England Conservatory in 2008, where she studied with William Wrzesien, Craig Nordstrom, and Thomas Martin. In 2015 she completed her doctoral degree at University of Illinois, where she studied with J. David Harris.
Saxophone
Matthew Stookey | 817-584-0665 | m.stookey@outlook.com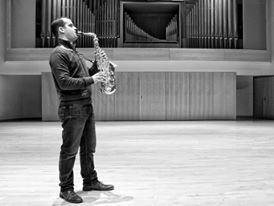 Trumpet
Donny de la Rosa | 956-244-2063 | ddelaro2@illinois.edu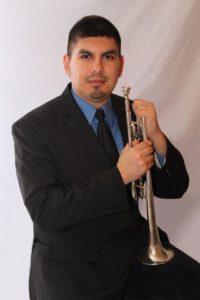 Horn
Laura Daniels | 817-319-1820 | lauradanielsmt@gmail.com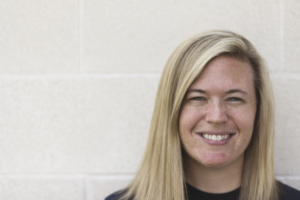 Laura began studying music at the age of 8, beginning with piano lessons. Four years later, Laura encountered an opportunity to learn to play horn, and fell in love with the instrument. Laura began her college studies in music education at Texas Christian University in Fort Worth, TX, continued her studies in music at Florida State University in Tallahassee, FL., and graduated with honors from FSU's College of Music. A few months following graduation, Laura opened her own small business known as MusicMatters, LLC., which allows her to provide music lessons (horn, piano, voice, and guitar), as well as group music lessons, classical and contemporary performances, and as-needed services to customers.
Trombone
Andrew Wilson | 903-819-1445 | wilsonbass88@gmail.com
Trombone
Dr. Brian Conklin | 214-315-0382 | bconklin7@hotmail.com

Dr. Brian Conklin is a graduate of Boston University, Yale University, and the University of Iowa. He has studied with Ronald Barron, John Swallow, Dr. David Gier, and Julie Josephson. Conklin has also studied brass chamber music with members of the Empire, Atlantic, St. Louis, and New York Brass Quintets. He has performed with the Waco, Cedar Rapids, Quad Cities, and Shreveport Symphony Orchestras as well as the Dallas Wind Symphony. Conklin was a member of national touring productions of Oklahoma! and Oliver! He also has appeared with the TCU Trombone Choir as a guest soloist. Conklin is a member of the trombone quartet Resonant Projection and the large trombone ensemble Slideshow. He currently resides in Allen, TX where he freelances, presents clinics, and maintains a busy low brass teaching studio of approximately sixty students from Allen, Duncanville, Mansfield, Plano, Lucas, and Wylie.
Euphonium
Josh Lawson | 972-762-2748 | joshwlawson@outlook.com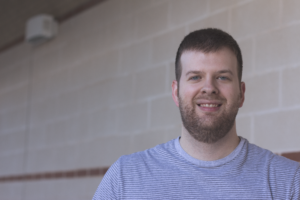 Tuba
Mark Finley | 214-649-1307 | fourfinleys@gmail.com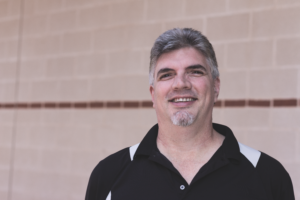 Mark Finley has been teaching Tuba and Euphonium private lessons continuously since 1987. In this time he has guided many students all the way to the All-State level, and especially enjoys working with Tuba/Euphonium ensembles. He holds a Bachelors of Music degree with education certification from the University of Texas at Arlington, and plays tuba with the Wichita Falls Symphony Orchestra, a position he has held since 1995. He also teaches and plays Electric Bass in his church´s worship band, and also with Creekbend Classic Rock, a popular DFW cover band.
Brass
Rob Jones | 469-964-2413 | robjones2@verizon.net
Percussion
Noah Friedman | noakfrie@gmail.com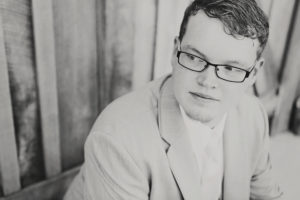 A native of Tennessee, Noah Friedman has performed at several venues such as the Percussive Arts Society International Convention, Germany, Austria, the University of Tennessee at Martin's Roots of Rhythm Tour across Tennessee, the Jamaica Me Happy steel band group, the Tennessee Music Educator Association, the Tennessee All-Collegiate Percussion Ensemble with Michael Burritt and the Texas A&M University-Commerce Wind Ensemble as a soloist. Noah also performs and records with percussionist/composer Josh Spaulding in the Syncro Duo.
Noah holds a Master of Music degree in Percussion Performance from Texas A&M University-Commerce, where he taught as a Graduate Assistant. He earned his Bachelor in Music Education at the University of Tennessee at Martin. Noah has also studied with several percussion instructors including Dr. Brian Zator, Dr. Julie Hill, Matt Jordan, David Walker, Julie Davila, Lalo Davila, Andrew Lynge, Kent Hillman, and Sandi Rennick.